Get
Free

Product Catalog!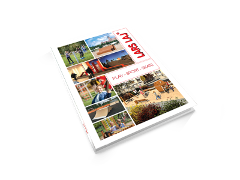 You can order a printed version of our latest catalogue by filling out the online form or download pdf version here.
Playsets - straight from the Tropical Playground World.
Email this page to a friend
Summer is nearly over...to keep summer temperatures for longer Lars Laj offer you a special last minute summer deal on our top tropical products: Lemur 10330 and the Panther 10331.Those two items help you to forget about autumn or winter weather and make your summer longer. Let kids run around and get wild on the Lemur activity centre with the selection of ladders, rope bridges, slide and fire pole. And if they quick, they might even reach this fast Panter...which can bring them to the real jungle adventures with the whole climbing equipments, platforms and wobbly bridges. So get fit on winter, keep summer temperatures up and save some money.  Hurry up, get this special tropical promotion to keep summer for longer and money for later!